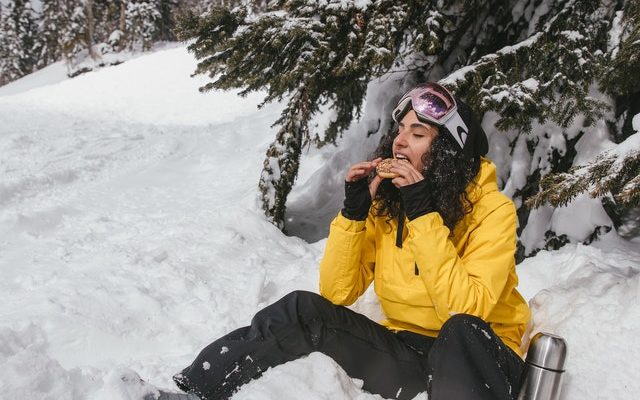 Jack Wolfskin is a German brand which was founded in 1980 with the aim of selling camping and trekking gear. In a few years it was clear that this brand was going to sell well worldwide. Meanwhile, they have several branches in Europe and Asia. Nowadays they also have a much larger assortment. You can find there clothing, shoes, backpacks and tents. Most people choose a backpack with multiple compartments. This way, they know exactly what they put where. Also a lot of camping accessories are available in most shops. Meanwhile there are more than 140 stores worldwide of which 24 in Japan. There are also more than 600 stores selling Jack Wolfskin products worldwide.
The story behind this popular brand
The Jack Wolfskin brand dates back to 1980, but has changed hands several times. Originally, the company was founded by Ulrich Dausien in Frankfurt am Main. In 1991 it was sold to Johnson Outdoors who later sold it for more money to Bain Capital. In 2005 they sold it for double the amount to Quadriga Capital and Barclays Private Equity. Then in 2011 it changed hands again to the Blackstone group in America. 
For 25 years Manfred Hell has been at the helm, but he handed it over to Melody Harris-Jensbach with the latest acquisition. In 2019 they were acquired for the last time for a record amount of a whopping 418 million euros. They do put a lot of effort into sustainable clothing and are members of the fair wair foundation. This means that they also use part of the profits for better wages for workers and as environmentally friendly way of producing.
Jack Wolfskin women's fashion
Jack Wolfskin has an extensive collection for the ladies among us. Besides the traditional backpack and camping collection, they have more and more to offer. You can buy good and warm sweaters. They also have a collection of used items which are still in very good condition. For a reduced price you can buy a top product on the official web shop. They also have a collection with beautiful bright colors and on the other hand the not so striking colors. 
There is something for everyone, but most ladies buy their clothes here from a practical point of view. The practical point of view is also the one that dominates every outdoor shop. You will find great clothes to sleep in the tent with so you will not get cold. But they also have extremely good jackets that do not let water through. It may cost a little extra, but you will be warm and comfortable in all weather conditions.
The outdoor supplier of the Netherlands Jack Wolfskin
The first Jack Wolfskin store in the Netherlands was opened on 7 April '11. In the summer, they quickly opened a second store and more followed. There are also many shops that have a collection in their store. Several sportshops and big outdoor stores like Bever have an extensive collection of this brand, from which you can choose. Especially the jackets are very popular in the Netherlands. They have an extensive collection of waterproof and windproof jackets. They even have models that you can take apart so you can use them in every season. This way there is less waste in society and that is very important to this company. More and more companies are selling the clothing and footwear of this fast growing brand.
What are the advantages of this brand?
The brand Jack Wolfskin offers clothing for people who like outdoor and practical clothing. They put extra effort into the durability and functionality of the products. So there are beautiful jackets which are also functional. In addition to being waterproof, they also have several windproof models. This is ideal for a climate like the Netherlands where we have a lot of rain and wind. This way you can still enjoy walking or cycling in bad weather. They also have an extensive collection of nice warm sweaters, but also airy sports jackets for the hot summer or after practicing a sport. The brand is growing fast and also internationally there is a big success in Japan. In Europe there are now more than 600 shops that sell these quality products. Of course we are still working hard for better numbers.
The longevity of Jack Wolfskin products
Jack Wolfskin is known for the long life of its products. They are often made from more expensive quality and sometimes even from organic cotton, which is more durable and functional. By choosing a branded product, you also know for sure that the colour of the product will not fade quickly. However, you should not wash and wear it daily because it will wear out sooner. It's wise to use a different shirt or sweater every time so you can enjoy your clothes for as long as possible.
Buy the best Jack Wolfskin menswear
Jack Wolfskin has a very nice and practical collection of menswear. Besides trekking and hiking shoes, you can also find beautiful leisure shoes which are also super practical. They also sell pants that are nice and warm to the body or breathable during the summer days. Accessories such as belts, gloves and hoods can also be found in abundance. They also have a large collection of maintenance products for shoes and jackets. They also have 3 in 1 jackets / vests that you can take apart when it's too hot. This way you have one item in your closet that you can use in every season. The most popular item in the collection is the Jack Wolfskin jacket.
Buy sustainably produced products
Jack Wolfskin has been a member of the Fair Wear Foundation since 2010. They became a member of this organisation as a result of the Clean Clothes Campaign in 2008/2009. The questionnaires they received made them aware that Jack Wolfskin wanted to work towards fair wages and good working conditions. This is an organization that improves the position of workers in the clothing industry. In 2007 they organised a youth camp where young people were made aware of sustainability. They learned how to buy environmentally friendly items and why this is so important. Besides that everyone also agrees that every working man or woman should receive a fair wage.
Buy your complete backpack equipment at Jack Wolfskin
Many Dutch people buy their complete backpack equipment at Jack Wolfskin. When backpacking, it is important that you have a big and good backpack in which you can carry everything. Of course the way of carrying it should suit you as well and you want it to look fashionable. On average most backpackers choose a backpack which can hold between 50 and 70 litres. It's also handy when you have straps to tighten or loosen the backpack.
Often you will walk several hours in a row and then it should be as comfortable, but also practical as possible. Good hiking boots are also important because most backpackers walk dozens of kilometres in them. Suitable clothing is also important and Jack Wolfskin is well aware of that. They were one of the first to offer a jacket that can be used in all seasons. What's left of the jacket can be easily stored in the backpack. In the future, most people expect that this will become one of the most important brands.