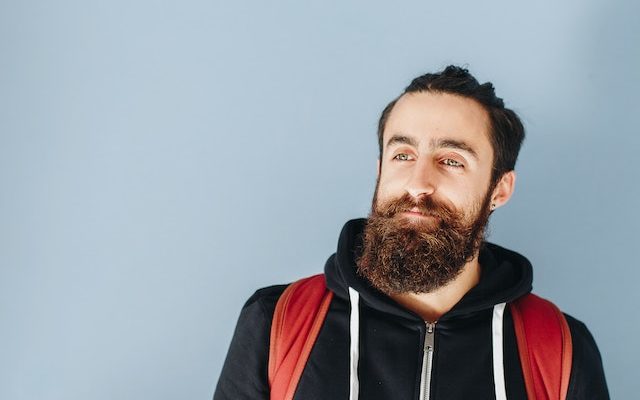 Beards are timeless. Over the years, we have seen many different trends and styles. However, growing a beard has always attracted. It is even considered the ultimate sign of masculinity. Nevertheless, there are also plenty of men who remove their beards completely. Because make no mistake, growing a beard takes quite a bit of time and attention. But, when you do it the right way, the result will certainly not disappoint you.
Have you always wanted to have a nice, full beard? But never had the patience to actually start this? Or do you simply not know how to take care of it? The following tips will help you get one step closer to your goal.
Be patient
Very few men can grow a huge full beard in two weeks. It really takes time. So it takes quite a bit of dedication in the beginning. You really will have a moment when you would prefer to shave it all off. Similar to when your head hair has a length you can't do anything with. You will also experience a lot of itching in the beginning. That is quite difficult during the first week. It's a real challenge and after a week it will be a lot less.
Read up on how to grow a beard. You have several sites, such as beard tips, where you can read lots of tips & tricks. Various shaving techniques are explained here, you will discover the latest beard trends and you will also find various reviews about razors, shavers and beard trimmers. Handy to keep on hand. Knowledge is worth its weight in gold!
Beard trimming
Of course, growing a full beard is not just a matter of not shaving anymore. There is much more to this. Trimming is necessary to keep your beard looking groomed. Look for the best shaver, beard trimmer or maybe even clippers to trim the beard regularly. If you are just starting to grow your beard, do this only after about two or three weeks.
Choose the right model
If we were to choose ten men and ask them all not to treat their beards for two weeks, these beards will all look different. In fact, just like head hair, beard growth is also very different. In some, it grows incredibly fast and the hair is very thick and coarse, while others can barely gather a few flax hairs.
So remember that no one can predict what your beard will look like later. Similarly, there are plenty of men who have considerable beard growth, but in some places it just doesn't grow. This makes growing a full beard impossible. Fortunately, the right model works wonders.
There are many different beard models available. Which one is the best choice depends on your face and beard growth. If necessary, enlist the help of a barber to make the right decision.