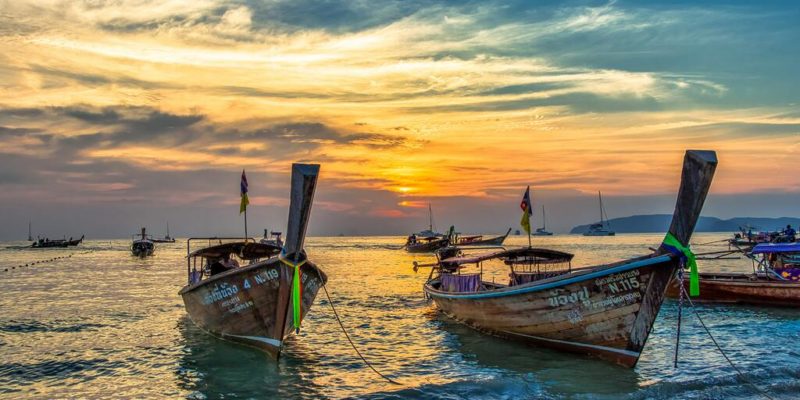 Naturism means that a person finds it enjoyable to recreate without clothing, when the circumstances permit. For example, in the Netherlands there are nude beaches where you can recreate without clothing. You can also opt for a naturist vacation. These are often naturist campsites where guests are not required to wear clothing. In the Netherlands we are quite tolerant when it comes to naturism and there are therefore several naturist campsites spread across our country. Also in the rest of Europe and even beyond there are many options for naturist vacations. These are the best destinations for naturist vacations!
Spain
Spain has long been a popular vacation destination among the Dutch. The Mediterranean coast with lots of sun, beaches and warm weather attracts us very much. Spain is not only a wonderful destination for holidaymakers wearing clothes, also nudists can enjoy a great naturist vacation here. The summers on the Mediterranean coast and Balearic Islands are very mild and the winters warm, with little rain. Especially between May and October it is very warm here; the temperature in this period is between 20 and 35 degrees. You will find naturist vacation centers and beaches here. The selection of naturist campsites in Spain is very large. In addition to camping, you can also rent a villa or stay in a hotel. Even in winter there are opportunities for naturist vacations in Spain. The temperature in the Canary Islands is almost always above 20 degrees and therefore this is the ideal place for a naturist vacation in winter. 
Naturist vacations in Portugal
Another popular destination is Portugal. With around 3000 hours of sunshine per year, Portugal is the ideal destination for a naturist vacation. Especially the south of Portugal is recommended between spring and autumn. In the spring it can be quite chilly in the north and there is also a lot of rain between November and April. Keep in mind that it can be very hot in the summer in the south. Both on the coast and inland you can recreate well as a nudist. Well known areas for a naturist holiday include the Algarve, Alentejo and Centro. In Portugal you can find many small naturist campsites. There is also the option of renting a villa with pool so you have a little more privacy and luxury.
Greece
With its white houses and beautiful islands, Greece is also an ideal destination for naturists. Greece has 15000 kilometers of coastline and about 3000 hours of sunshine per year, the paradise for the naturist. Also here you can enjoy sun, beach and delicious food between spring and autumn. In comparison with Spain and Portugal, you will find fewer naturist campsites here, but the range of naturist hotels is greater. Especially on Rhodes, Crete and Zakynthos there are naturist hotels available. The climate in Greece can vary greatly from region to region. Therefore, it is wise to check the climate in advance. Please also note that nude recreation in Greece is not allowed in public. However, in designated areas, nudity is allowed and in many other places, naturism is also tolerated.
Naturist vacations in Croatia
Croatia is also a good option for a naturist vacation. This country is even known as one of the best destinations for naturists. Along the Adriatic coast you will find many naturist campsites, apartments and naturist beaches. There are even apps that allow you to find nearby nude beaches. It is not surprising that in Croatia there are many opportunities for naturists. In this country naturism was pretty much invented. The oldest naturist resort in Europe, Koversada, is also located in Croatia. Camping Valalta and Solaris Naturist Resort are also great destinations for naturist vacations because of their relaxed atmosphere. With so many options to choose from, a great climate and nice towns, Croatia should not be missing from your list.
Thailand
Not only in Europe offers nice places for a naturist vacation. Also in the rest of the world you can go on vacation as a naturist. An example of a destination outside Europe is Thailand. With its tropical climate, Thailand is a wonderful destination for naturists. You will find beautiful sandy beaches with many palm trees that contribute to the relaxed atmosphere that prevails here. Please note that nude recreation is only allowed in naturist resorts. Fortunately, you will find these enough in Thailand. For example, in Bangkok and the South of Thailand you can enjoy a naturist vacation in one of the many resorts with lovely swimming pools.