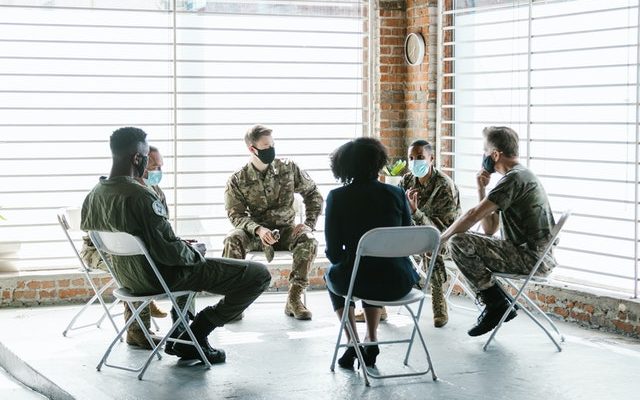 The biggest difference between a psychologist and a psychiatrist is that a psychologist studies the behavior and a psychiatrist often deals with mental processes. A psychiatrist also has the authority to prescribe medication. A psychologist focuses more on research. For example, human behavior and how certain problems arise. Often they look at the underlying processes that may cause it. Then they try to solve it without medical treatments. Never be ashamed to ask for help.

What is the Difference between the Training of a Psychologist and a Psychiatrist
An important difference between a psychologist and a psychiatrist is that the psychiatrist has also studied medicine. They can prescribe medication for certain situations or problems. But just like the psychologist, they are trained to deal with psychological and complex complaints. A psychiatrist will often focus on the medical field. If you are undergoing long-term treatment somewhere, you will have regular meetings with a psychologist. Usually this is less often with a psychiatrist. The psychologist tries to do as much as possible to solve problems or complaints without the help of medication. The conversations often contribute to the development of someone on a personal or work related level. So it does not always have to be apparent from someone.
The treatment plan
One difference between a psychologist and a psychiatrist is that you often speak to both before treatment starts. The first time you see a psychologist, he or she will try to map out the complex or difficult situations as well as possible. He or she will also see whether a treatment is sufficient for them or whether something medical is needed in cooperation with the psychiatrist. A psychologist is often the support of the psychiatrist. Complex situations that can be solved with a mindset will often first be treated by a psychologist. If it turns out that you have anxiety or depression disorders, for example, a psychiatrist may come into play. He or she has studied medicine and therefore knows what medical means can contribute to an earlier or smoother recovery.
Psychologist versus psychiatrist and the difference between these 2
When you are looking for help for psychological complaints, there is an important difference between a psychologist and a psychiatrist. A psychologist can help you with a treatment without prescribing medical drugs. This is a way so that you can not get addicted to the pills. However, in reality, this often takes much longer. But it is a choice that you have to make yourself. In practice, psychologists and psychiatrists work together in the treatment of individuals. Often the medical part goes to the psychiatrist and the rest to the psychologist. This is often because there is a lot of pressure on psychiatrists and there are more psychologists. There is no shame in asking for help.
What does a psychologist do?
A psychologist can help you with various problems in daily life or outside of it. Some examples are relationship, work, school and rehabilitation psychologist. The one is often related to the other and thus a kind of vicious circle needs to be broken. An important difference between a psychologist and a psychiatrist is that the psychologist mainly focuses on emotions and behavior. A psychiatrist often does the medical treatments if necessary. Based on several conversations, a psychologist draws up a cognitive treatment plan. This pattern describes what the problems are and how they affect the situation. But it also contains assignments you have to work on. In this way you learn to deal with these emotions or behaviour so you can be more comfortable in your own situation.

What does a psychiatrist do?
When a psychologist assesses that a treatment needs medical aids, he or she will call in a psychiatrist. This is the biggest difference between the two. A psychiatrist has a long term study in medicine. He or she can prescribe medication in a responsible way. In the first place they are trained for medicines. With the addition of psychological complaints. Officially he or she is also a doctor. There are three areas in which a psychiatrist can work. These are children, adolescents and adults. Each target group needs a different approach, so they often choose a specific target group. There is no shame in asking for help. 
Conclusion difference between psychologist and psychiatrist
The biggest difference between psychologist and psychiatrist is now clear to most. Together they are strong and support each other. This is all important for a better treatment. Asking for help is not something you should be ashamed of. That is why these professions have been created. And ultimately it is also good for your development or that of your loved ones. This is what we all want!